NEEDS OF IMPERIAL POPULACE AND MILITARY BEING FILLED BY TIMELY DELIVERED RESOURCES

---
---
|| Upon tuning frequencies and channels to the Imperial New Network, viewers watch the end of one report, and the lead in to the next. ||
"...and while we've yet to receive official news on the outcome of the battle, the INN will be keeping you well informed on all updates." - The Female Announcer concludes, allowing the male announcer to lead into the next point of notice.

"And with that, we turn our attention to a rather satisfying development. While the Sith Empire has taken a relative toll on available resources, our trust in our Sith and Imperial leaders has not gone unfulfilled. The Terminus Class Destroyer 'Empire's Herald' arrived at Dromund Kaas yesterday morning with four Gage-class Transports accompanying it, delivering necessary resources to fuel our ever vigilant military and reinvigorate the Imperial economy. Official sources from the Imperial Citadel state that one of the REPRESENTATIVES OF THE MINISTRY OF WAR -- IMPERIAL GOVERNOR MOFF KLOVIN(
Moff Klovin
) -- and alongside him

COMMODORE NENDISEN OF THE MINISTRY OF LOGISTICS

(
Augsust
) orchestrated this fulfilling acquisitions mission."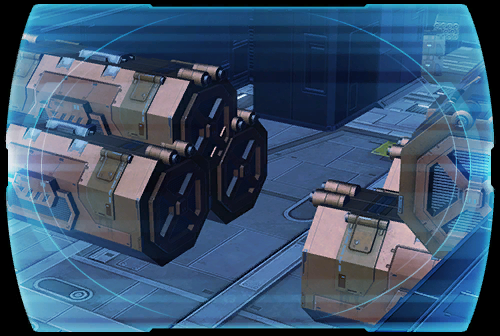 The Male Announcer continued the report, "While the Moff chooses not to comment on this fruitful occasion, we have been provided with the details of this mission. Moff Klovin led a small detachment of Imperial forces through the Celanon Spur Hyperlane to the Vinsoth System, but deployed an unexpected force to the Chevin Conglomerate captial world; Mandalorians. Known among Sith and Imperials alike, Clan Bralor under the direction of Moff Klovin, raided Vinsoth in an effort to acquire the stored raw materials and other viable resources illegally withheld from the Sith Empire. Imperial News Network was quick to the scene, garnering a comment from one of the clan's leading Mandalorian warriors."


Talfaz chuckles at the request for comment "Well, I think this truly goes to show that, contrary to the belief of ignorant... officers..." He follows the word with a scoff "Especially those like Moff Whitmore, Mandalorians are not part of the problem, but the solution."
Attention is directed back to the Male Announcer, "There have been speculations of legal action taken against the Mandalorian Clan, but their utilization by Moff Klovin states otherwise with regards to their association with the Empire. And as for the Chiss Governor, he is one of the first of his kind to not only attain a rank of such high stature, but to take such a proactive stance in meeting the resource crisis that has plagued Imperial-aligned worlds across the galaxy. With the
reformation of the Military Spheres into the newly christened 'Military Command' pyramid, Moff Klovin has gained a force of his own under the designation: Imperial Seventeenth Assault Group, supported by the Imperial Sixth Expeditionary Fleet. We have been informed that this will not be the last of the Moff's work in helping to turn the tide of this renewed conflict in favor of the Sith Empire. A push will be made through a targeted region of the galaxy to attain much needed resources and extend Sith power to more and more worlds requiring the peace we have established here on Dromund Kaas. This is Imperial News Network. Glory to Empress Acina! Glory to the Sith Empire!"