A long time ago in a galaxy far,
far away....
Desperation besets the galaxy.
Years of paying hefty tributes to
the Zakuulan Empire has resulted
in a resource shortage, leaving
people without food and
governments without raw
materials to rebuild or wage war.

Also impacted by these events
are the galaxy's various PIRATE
GANGS. Compelled to undertake
riskier raids due to the supply
shortage, pirates conduct
brazen assaults against Republic
and Imperial military convoys.

On the pirate haven world of
RISHI, a corrupt Republic supply
officer brokers a deal with local
pirates to exchange goods in
return for a place among
their ranks…
---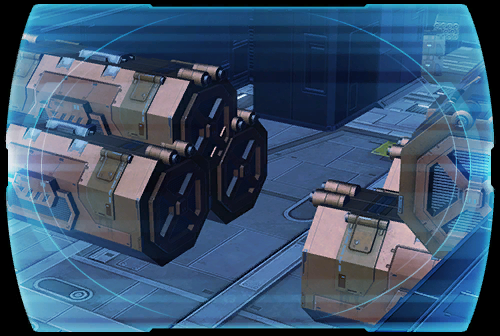 This cross-faction community story arc focuses on the ongoing
resource crisis
in the
SWTOR
story, with particular emphasis on the impact of the crisis on pirate gangs or those who may come into contact with pirates (e.g., victimized villagers, spacefaring travelers, law enforcement officials, etc.).
Community members are welcome to participate in the story as relevant
underworld
,
neutral
,
Republic
, or
Imperial
characters. Examples of characters who may be involved in this arc include, but are not limited to:
Underworld figures. Perhaps the ongoing resource shortage has spurred the necessity for your character's pirate gang to begin conducting riskier assaults on military targets
Civilians. The food shortage makes "soft targets" like agricultural communities ideal for plundering by various pirate and criminal organizations. Maybe your farmer character has been targeted!
Law enforcement personnel. In consideration of the rising crime and black market trade related to the crisis, Republic, Imperial and other governments must surely have been forced to re-examine their counter-piracy strategies. Maybe you RP a Coruscant detective, Imperial inspector, or Hutt Cartel enforcer charged with tracking and bringing pirate gangs to justice.
OUT OF CHARACTER INFORMATION
RULES:
Contact the arc manager via Enjin message (
TrickyNick87
) or Discord ( TrickyNick87#3301 ) to discuss specifically any ideas or how your character(s) may be brought into the arc.
DO NOT
submit OOC inquiries or other OOC information unrelated to story arc progression in this thread.
Arc participants should regularly check the original post (OP) for updates on story arc progress.
This story arc will serve as a prelude to a future subsequent story arc centered on a different theme.
Timetable:
The arc manager will endeavor to either submit a fresh story post to the thread or host an in-game event on a weekly basis to advance the arc story. Participants should check the end of each post submitted by the arc manager for specific information concerning timeframes to respond with their own forum posts.
All subsequent posts in this thread are retained for
IN-CHARACTER
use only. Community members may use this thread to post short stories or IC news articles, journal entries, or other IC posts highlighting the involvement of their characters in this arc.
Arc Manager:
TrickyNick87
09.28.18 - ARC INITIATED
10.12.18 - GM FORUM POST I
10.26.18 - EVENT I:
There for the Taking
(
CANCELLED
)
01.25.19 - GM FORUM POST II
03.14.19 - GM FORUM POST III
03.22.19 - GM FORUM POST IV
TBD - GM FORUM POST V
TBD - GM FORUM POST VI
TBD - ARC CONCLUDED
---
Ascendant gang of pirates, killers, and thugs terrorizing Outer Rim hyperspace lanes.
Twi'leki pirate gang sells loot to aid in relief efforts of Twi'lek slaves.
| | | |
| --- | --- | --- |
| Player | Character | Description |
| NPC | Bep'fukif "Beppy" | Crewmember |
| | Jil | Captain |
| | Kliish'kra | Crewmember |
| | Okka | Crewmember |
| | Pallop | Crewmember |
| | Wonbolu "Wonbo" | Crewmember; Republic Army veteran |
Pirate gang with origins attacking Imperial shipments in the Esstran sector.
| | | |
| --- | --- | --- |
| Player | Character | Description |
| NPC | Oclar | Captain |
Naval formation charged with protecting Republic borders in the Inner and Mid Rim.
| | | |
| --- | --- | --- |
| Player | Character | Description |
| TrickyNick87 | Cpt. Ad'enn | supply officer |
Imperial military intelligence unit responsible for counter-piracy operations.