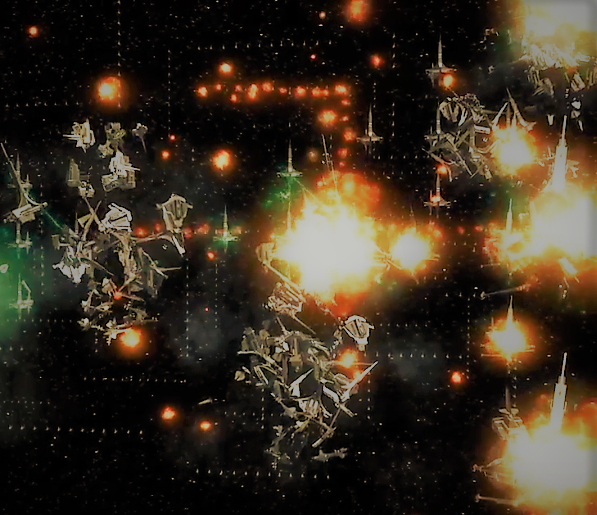 The Galaxy have not forgotten the raging hell fires and steely carcass that orbits Odessen. In fact, such an event broke the balance of power -- the once formidable Eternal Alliance whom once policed the galaxy, lost it's gravitas, it's united confederation splintering to pieces as the geopolitcal state of the galaxy, once more, shifted to the only two superpowers vying for supremacy.

The die is cast as tensions mounted evermore, leading into a full-blown Galactic War once more...
As with all conflicts, opportunities arise and undoubtedly, certain opportunistic elements of the one-time Eternal Alliance's underworld arm have taken advantage of this chaotic flux, carving up a sector from the vastness that is, Wild Space, untapped with dangerous riches.
Laying in between the decadent Zakuulans and Bakura in the mostly uncharted quadrant of the Galactic Southwest, stands a region ripe for the taking.
---
The Varanasi Sector.
---
---
OOC
---
Have gadgets to test? New warships? Radical military doctrines and ideas? This is the opportune time fo y'all fine RPers of the Empire to do so! That is, apart from further
expansion
of the Empire to counteract the present resource crisis going on.
I can't confirm nor deny that this entire plot arc is inspired by the Spanish Civil War and the fictional Skyllian Blitz from Mass Effect. Perhaps an amalgamation of the two? Who knows!