Not sure if this is in the right place, but why not.
A few minutes ago it was confirmed the next expansion is named Knights of the Eternal Throne. We weren't given any information whatsoever besides a single picture, which I've posted here. Let the discussion on what could be happening here and who the character is begin!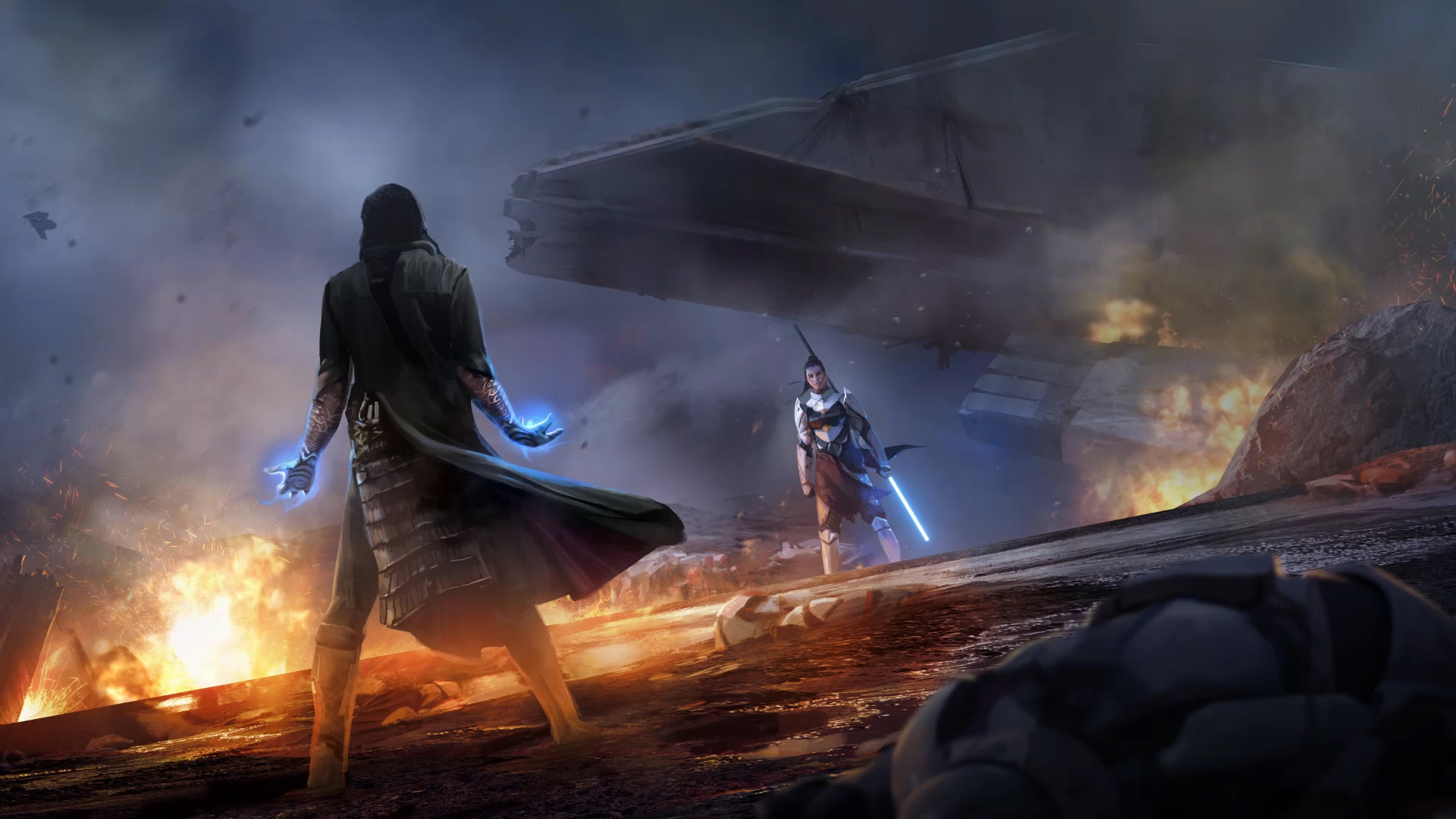 Additionally, an MP4 version off of the SWTOR website can be found
here.
edit: removed my picture to replace it with the one on the SWTOR site