Intergalactic Republic Police
Ever since the sacking of coruscant, The Republic has been in ruins..... The Imperials and the Republic are on the brink of war, Coruscant is destroyed, and Crime is taking up the Republic's most valued planets...
The Galactic Senate has approved the making of a galactic law enforcement agency known as.... Intergalactic Republic Police
Branches

Crime Scene Investigation: Crime Scene Investigation, aka CSI, respond to crime scenes; collect evidence, established what occurred, and analyze the evidence. They apply the knowledge of Forensic Science to investigations and help detectives solve cases!

Detective Team: They Investigate all cases that we get. They are composed of 4 detectives and a supervisor and investigate everything from a suicide to a major spice ring. They have a 100% Guarantee that they will find out who committed your crime.

Prison Unit: Secures the IRPD's Correctional Facility and keeps the prisoners from escaping. In doing this, they are doing the republic a great favor, which is keeping our criminals off our streets

Special Elite Forces: They provide protection services, priority transports, take the lead on rescue and hostage situations, hunt fugitives, and do undercover missions to take down organized crime. This elite unit works as a team and gets the job done!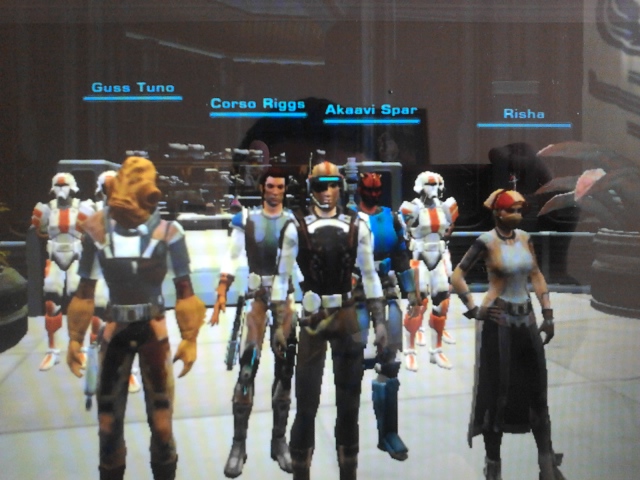 Patrol Teams

Team 1: Responsible for patrolling Coruscant

Team 2: Responsible for patrolling the Republic Fleet

Team 3: Responsible for patrolling Ord Mantell

Team 4: Responsible for patrolling House Organa, Alderaan
Our Mission

To provide a safe, secure environment for people to work, play, and live in throughout the galaxy.

Our Website: irpd.gamerlaunch.com

Recruitment Videos
1:https://www.youtube.com/watch?v=j9JSDUVljQE
2:https://www.youtube.com/watch?v=t-D7nh0FGEY
3:https://www.youtube.com/watch?v=n_kCIon5kkA
4.https://www.youtube.com/watch?v=8NOFW9UVtW8

Follow us on Google+ here
Apply Today at
irpd.gamerlaunch.com